Google is forcing G Suite legacy free edition accounts to upgrade to paid Google Workspace Business plans.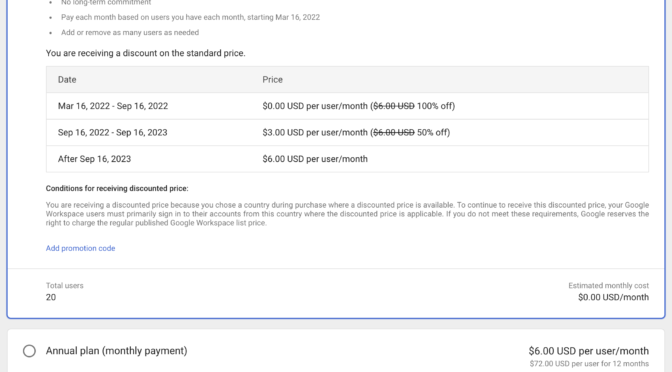 After almost 16 years, it's the end of an era. Google G Suite legacy free edition is no more, and it's time to start ponying up for Google Workspace Business Starter. Luckily, the price per user per month has been discounted for the first 12 months.
I've outlined the discounted upgrade process over at Hamor Photography.
I really don't see this ending well for Google, since many families and non-profits relied on legacy free edition. The class-action lawsuits are already chomping at the bit, and Google is now asking for input from those families that won't be able to afford to upgrade.